How to Promote Your Online Casino Site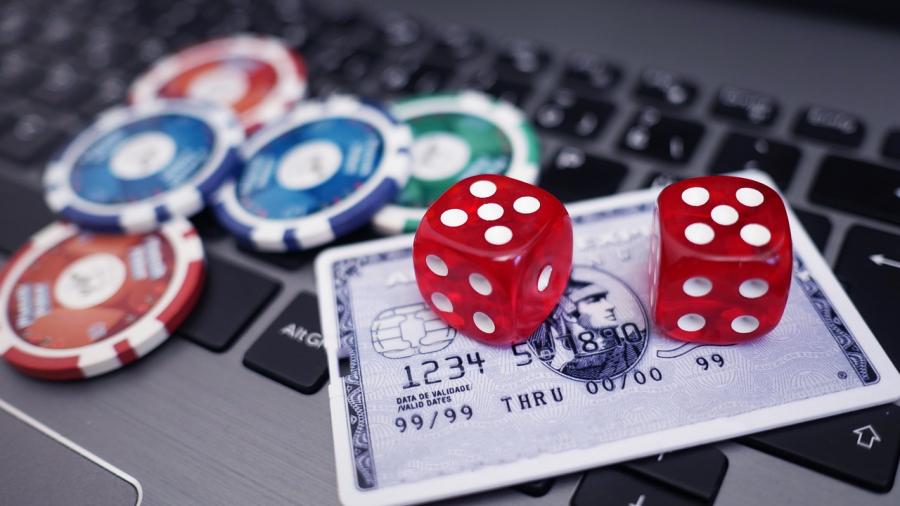 ‍
The launch of an online casino is a momentous occasion for any business. After all, it's the first step on what will hopefully be a long and prosperous road for the company. But launching your site isn't the end of your difficulties; instead, it's just the beginning. In order to achieve success, you must make every effort from day one to promote your website. After all, not everyone is aware of what an online casino is or how they can benefit from playing at one. This article will list some helpful tips and tricks on how to promote your online casino so that it remains as successful as possible after its initial launch.
Host a Contest
Contests are a great way to get people interested in and involved with your brand. If you've ever visited a casino, you may have seen people lining up at the slot machines, waiting for their turn to win the jackpot. People love a good gamble, and casinos are a great place to do so. We all love free stuff, and entering a contest can get people excited about your product. You can host a simple raffle or hold a lucky draw where participants have to share a Facebook post or retweet a tweet in order to enter. You can also get participants to download an app. For example, you can hold a competition where participants have to download the app and share it with three friends in order to win a prize.
Run Ads
Advertising is an effective way to get visitors to your website and get them interested in your product. Make sure to choose your ad platforms carefully, however, as you don't want to waste your money on platforms that don't have a high return on investment. You can try running ads on Facebook, Google, and Instagram, among other platforms. You can choose to run retargeting ads, which are ads that show a product or service to users that have already visited your website. When choosing your ad images, make sure they represent your brand and product accurately. You want to attract customers, not repel them. You should also consider running ads on YouTube. You can create an ad to promote your casino on their Partner program.
Send Out Press Releases
Press releases are an excellent way to get the word out about your online casino site. They're commonly used by businesses to announce new products, new initiatives, and other newsworthy events that may not be covered in other areas. You can write a press release about your site and then distribute it to relevant media outlets, such as gaming sites, tech and business news, and more. For best results, make sure to include the following in your press release: who your company is, why the news is important, when the news took place, and where readers can find more information. You can also send your press release to online communities on social media like Reddit and other forums.
Create a Blog
Studies have shown that businesses that have a blog experience an 85% increase in traffic. A blog is also a great way to build authority and trust around your brand. You can write about topics related to your casino and what it offers, such as game strategies, strategies for winning at certain games, and how to win at certain games (sometimes called "cheats"). People love reading casino-related content, so a blog is a great way to get them interested in playing at your site. You can use popular blog hosting sites like WordPress and Squarespace to set up and host your blog, or you can use a website builder like Wix.
Add YouTube Videos and Quality Images
YouTube is the second largest search engine in the world, so having videos on your site will help drive traffic to it. You can use videos to promote your casino and its games. You can also use videos to create a series or tutorial on how to play certain casino games. If you want, you can also create a video that advertises your casino. Images are another way to drive traffic to your site. You can find images that represent your casino and use them to promote your site online. You can also use images on social media to help draw people to your casino.
Write Guest Posts
Guest posting is another way to drive traffic to your site and establish yourself as an authority in your field. Guest posts are articles that you publish on another site for the sole purpose of bringing people back to your site. The owner of the site often gives you creative control over the article, so you can write whatever you want! You can publish guest posts on popular websites related to your niche, such as gaming and casino sites. To find guest posting opportunities, you can search Google with keywords such as "write for us casino", "write for us gambling" etc.
Hold Live Events and Offer Exclusive Deals
You can hold live events at your casino and invite people to attend. You can also offer exclusive deals to attendees, such as a free chip or free spins every week. You can also create exclusive deals that are available only to people who visit your site. You can also offer exclusive deals only to members of your VIP club or those who play a certain amount each month.
Conclusion
Launching an online casino is a big undertaking, but it's a necessary one if you want to stay competitive in the industry. A large part of your success will depend on your ability to promote your site. Remember, there are plenty of people online who aren't familiar with online casinos. By promoting your site and driving as much traffic to it as possible, you give these people an opportunity to try playing at an online casino for the first time. Once people start playing at your site, you have to make sure you provide a high-quality experience. Make sure to offer games that are fair and that have a good RTP (Return to Player). It's also important to offer great customer service, both before and after people start playing.